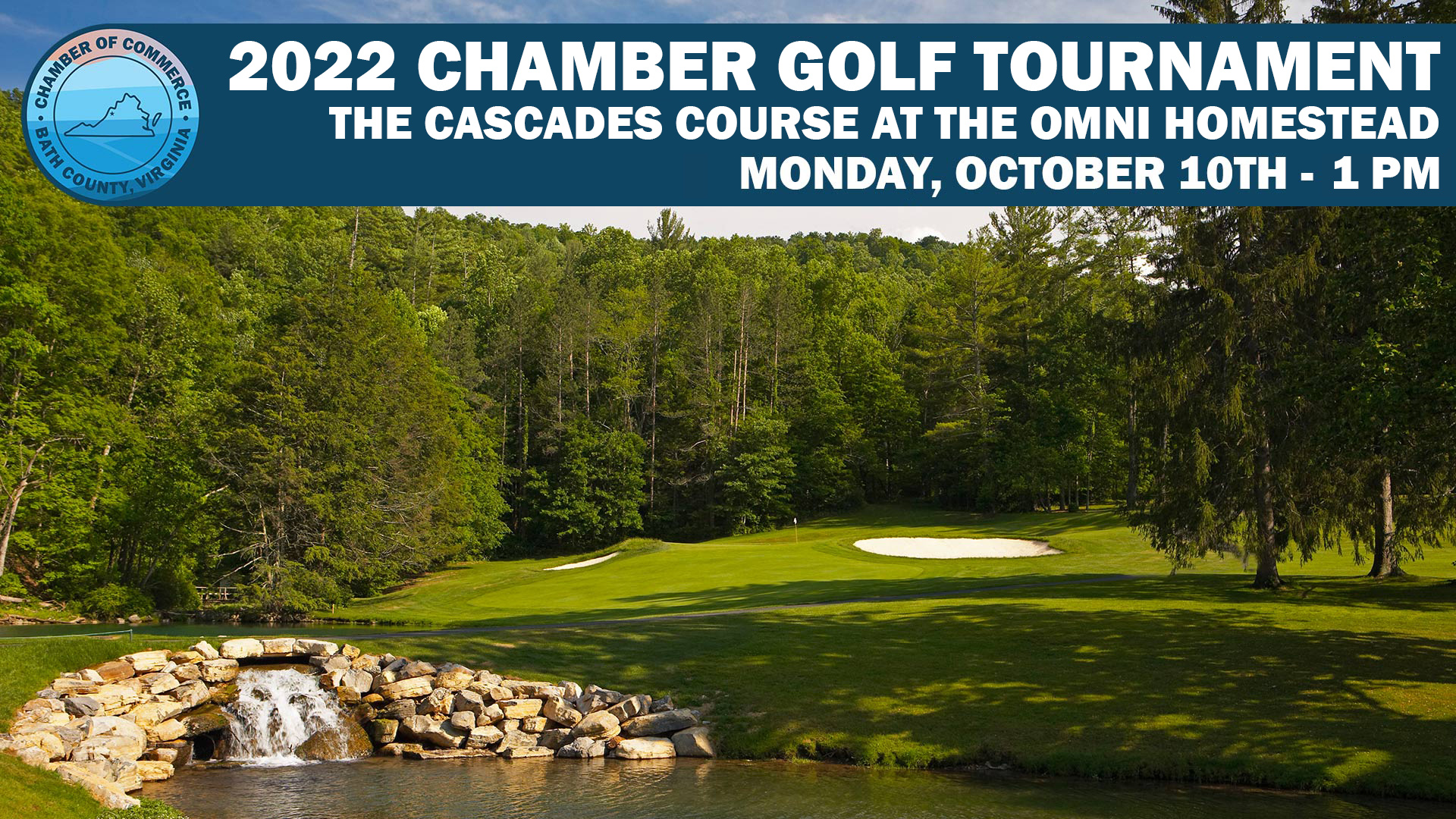 The Bath County Chamber of Commerce held its annual "Chamber Classic" this past Monday. This year's tournament was played on the "Cascades" at the Omni Homestead. The main sponsors of the tournament were Dominion Energy and the Omni Homestead.
16 teams participated in the 18-hole shotgun start event. The winning team represented Highlands Community Bank and included Daniel Lawson, Alex Fry, Caleb Fry, and Josh Ginger.
The Chamber would like to thank all those that participated and volunteered.  Special thanks goes to all our sponsors: Dominion Energy, The Omni Homestead, Hicklin Surveying, The Springs Nursing Center, The Owners Club, Sam Snead Tavern, Virginian Review, Windy Cove Presbyterian, Vine Cottage Inn, Natural Retreats, The Inn at Warm Springs, Fort Lewis Lodge, Highlands Community Bank, Summit Bank, BARC, State Farm, Acorn Cottage, and Huffman Insurance.